CCI Director Speaks at TU-Automotive Detroit Panel on Connectivity and Autonomy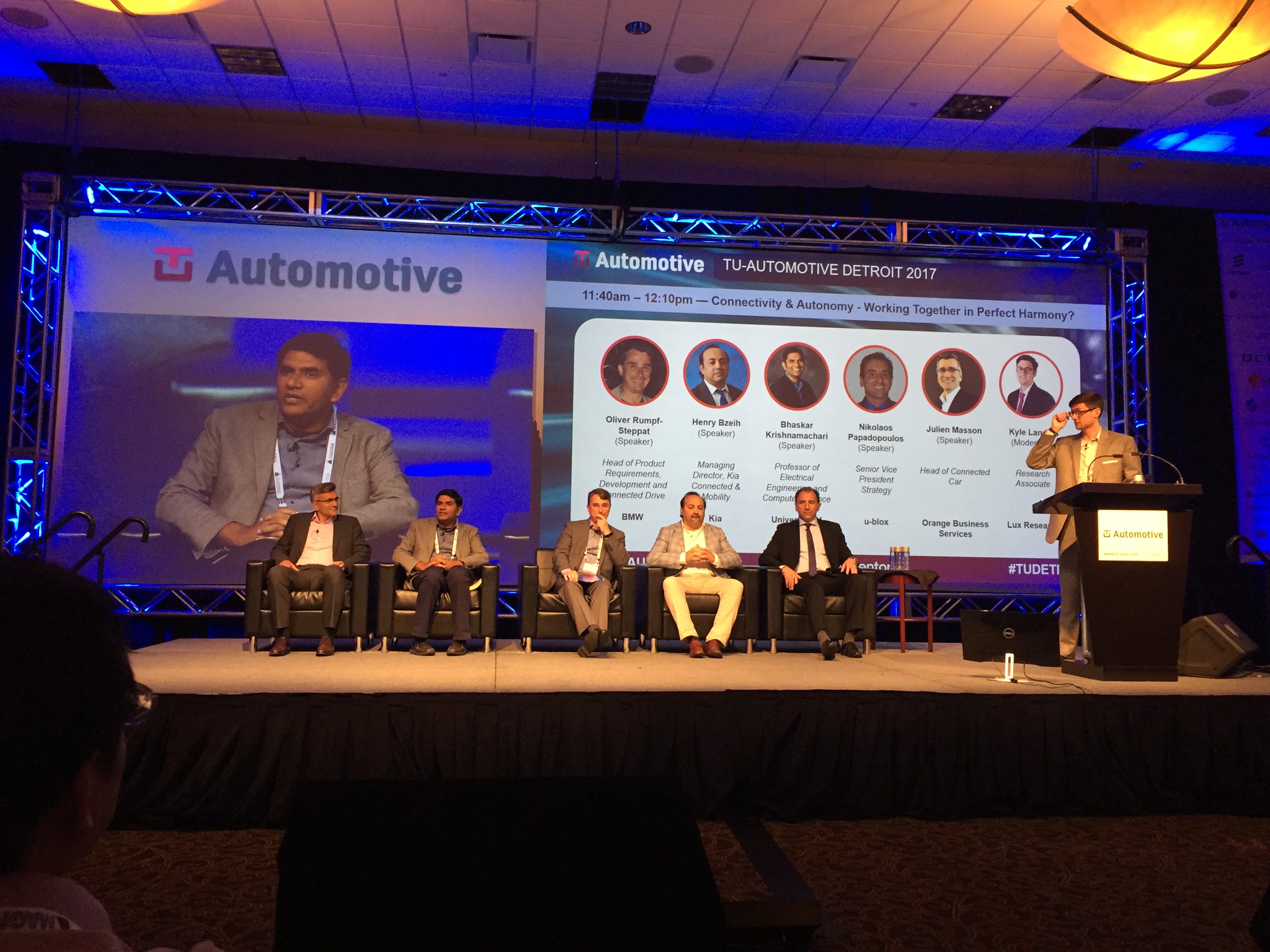 Professor Bhaskar Krishnamachari was invited to participate in a panel of experts at TU-Automotive Detroit, the largest automotive industry conference focused on connected cars, on June 8, 2017.
The panelists addressed how developments in vehicular connectivity would impact self-driving cars. Other participants on the panel were experts from BMW, Kia, u-blox, Orange, and Lux Research. Krishnamachari highlighted some of the relevant USC Viterbi research in this domain.