CCI is a new center at the USC Viterbi School of Engineering, bringing together more than 35 faculty in Engineering with expertise spanning many disciplines such as networks, machine learning, data management, optimization, software and systems engineering, transportation, manufacturing, robotics, and cyber-security and 8 faculty at other Schools at USC with expertise in Education, Business, Policy, Healthcare, Architecture, Communications, and Cinema.
Our members are working to develop fundamental understanding and innovative technologies to bridge the gap between the virtual and physical worlds through the seamless connectivity provided by the Internet of Things. Their work seeks to provide revolutionary improvements in many fields ranging from urban development to healthcare and education.
Located in the Los Angeles, the largest metropolitan area in the United States, CCI will benefit from the unique opportunities afforded by its proximity to downtown as well as USC Viterbi's strong connections to the local aerospace and interactive media industry, and intends to play a helpful role in promoting the development of the tech industry in the LA area.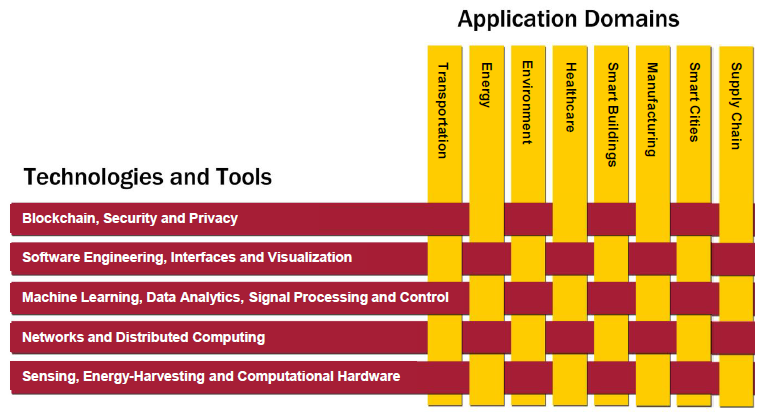 CCI activities enable cross-disciplinary connections between "horizontal" tools and technologies and "vertical" application domains.