CCI Mini-Workshop on Cyber-Physical Systems Security and Privacy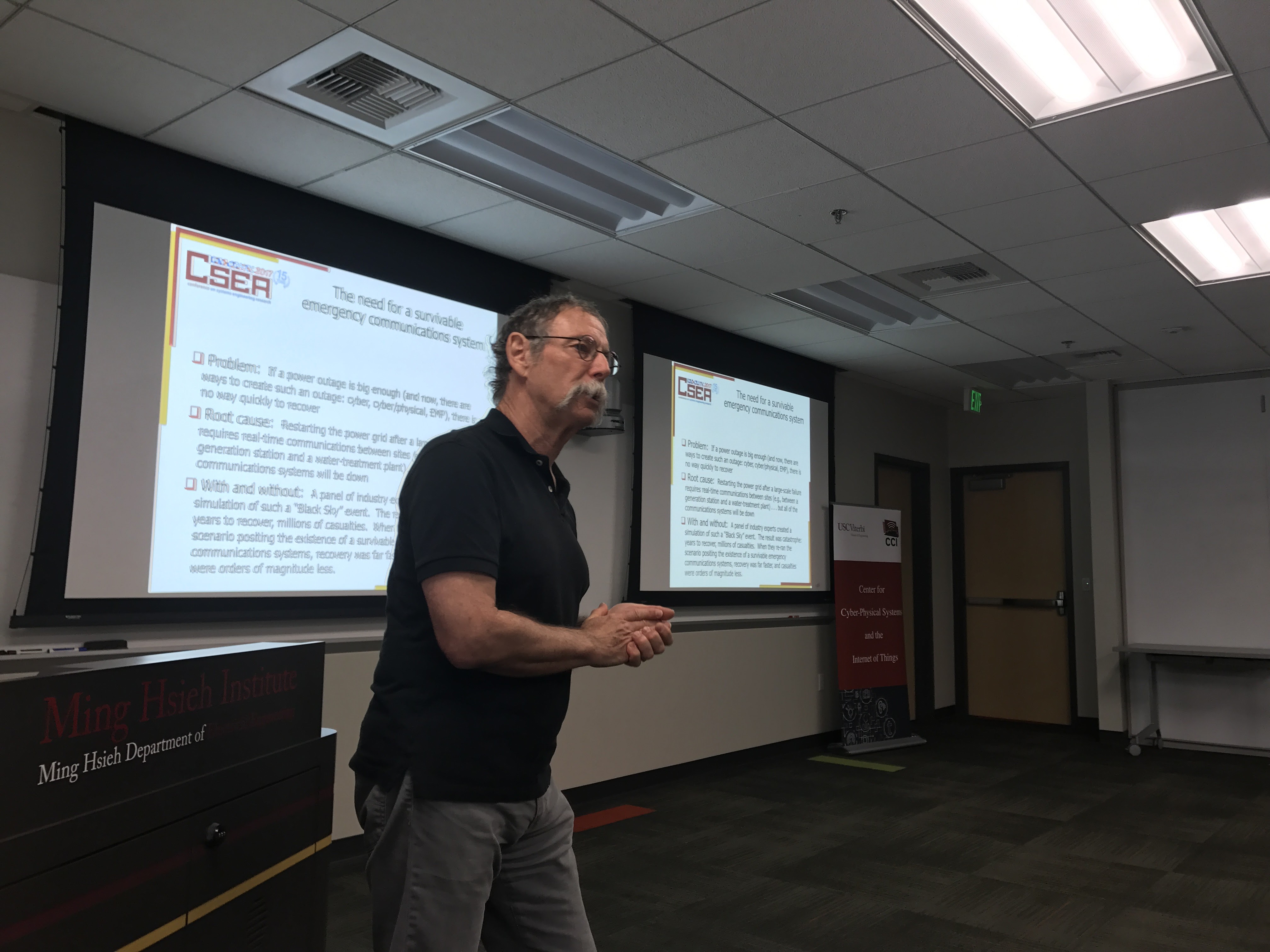 Tuesday, May 2, 2017
EEB 132
9am – 12pm
Welcome to a
mini
–
workshop
consisting of exciting research talks by the following set of Viterbi faculty and researchers working on
Cyber
–
Physical
Security
and
Privacy
from many perspectives, including cryptography, algorithms and protocols, data management,
systems
engineering, and CPS design.
Cliff Neuman, Director, Center for Computer

Systems

Security

, USC/ISI
Alefiya Hussain, Computer Scientist, USC/ISI
Muhammad Naveed, Assistant Professor, Computer Science
Aleksandra Korolova, Assistant Professor, Computer Science
Shahram Ghandeharizadeh, Associate Professor, Computer Science
Neno Medvidovic, Professor, Computer Science
Neil Siegel, Professor, Industrial

Systems

Engineering
Pierluigi Nuzzo, Assistant Professor, Electrical Engineering
It is a great opportunity to hear from a stellar collection of our own faculty about their research in this area of growing importance.
Don't miss it!