NEWS
Three USC institutes formed a consortium that designs, develops, tests, and deploys an IoT system to benefit IoT communities including the City of LA, area residents and industry.
A group of of Viterbi CCI researchers teamed up with a group from UC Irvine to participate in the DARPA Software Defined Radio Hackfest challenge.
The Stem Cell of Radio Marcelo Segura helped build USC's first Software Defined Radio. Now he's teaching it to our students.
ABOUT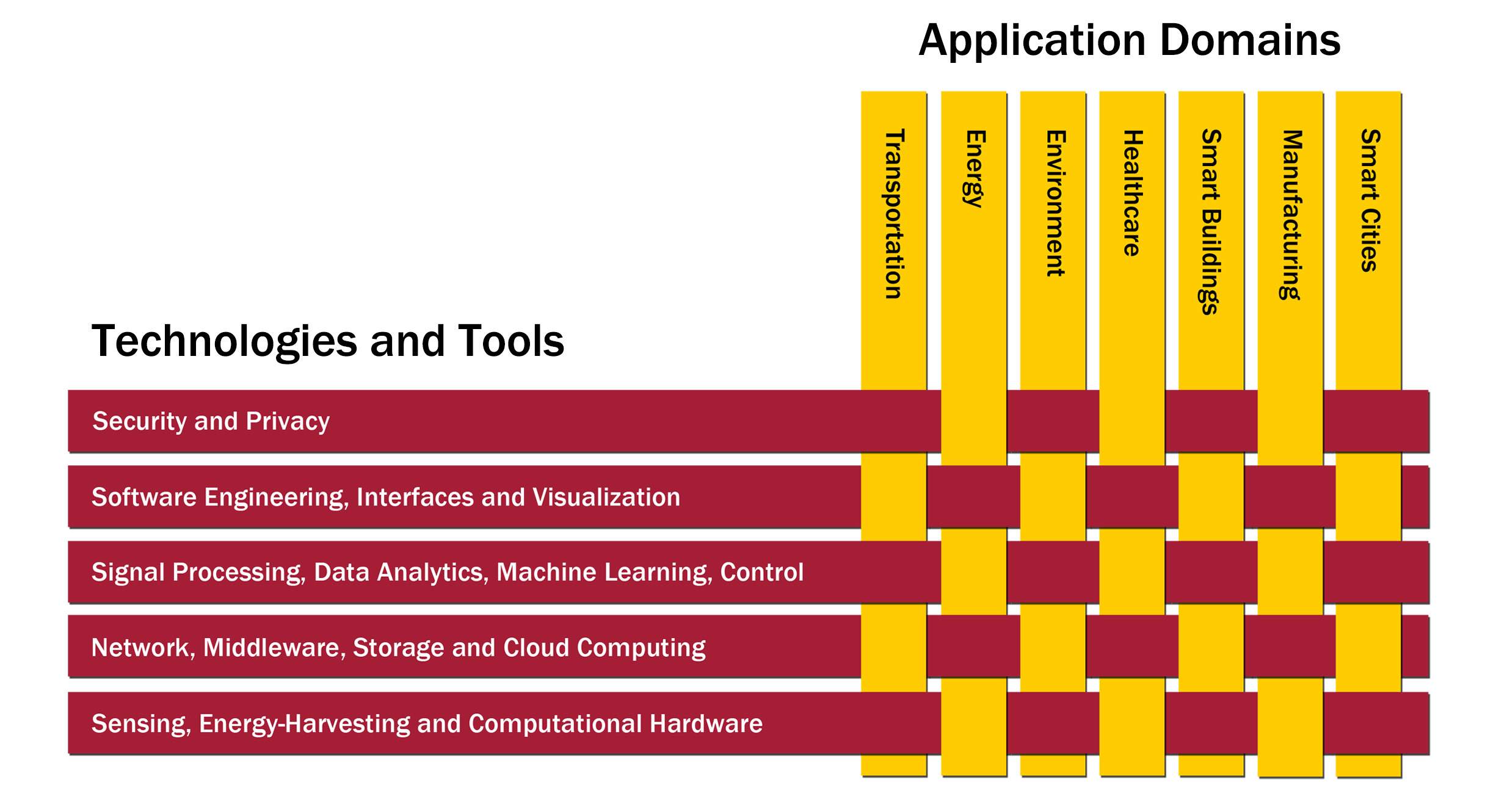 Our Center brings together more than 35 faculty across Viterbi and 8 faculty from other USC schools, with expertise spanning many key "horizontal" transformational technologies and "vertical" applications undergoing revolutionary changes.    
EVENTS
Seulbae Kim — Center for Software Security and Assurance, Korea University
Friday, November 17, 2017
EEB 248, 11:00AM
Together, USC, the City of Los Angeles, and several companies, are working to design an Internet of Things (IoT) meta-layer to establish a controlled data river between users and device owners.
Victor M. Preciado — University of Pennsylvania
Wednesday, November 15, 2017
EEB 132, 2:00PM